Baresque's latest collection of wallcoverings and fabrics tells the story of earthly connections - how organic designs, neutral tones and raw textures are influencing designers around the world and the spaces they create.
Organic Designs. Natural Tones. Raw Textures.
The past three years have been tumultuous and transformative. We've experienced a global pandemic that forced us to discover new ways of living, working and learning.
Today we live in an optimistic, creative and adaptable world. This new world needs new spaces. Spaces that encourage interaction and enable new ways of being. Spaces that are inviting and engaging, but also pragmatic. Compassionate spaces that provide a respite from an unforgiving world.
We're seeing these trends influencing local and international designers and we're proud to bring some of the latest and most exclusive commercial designs from across the globe together in this latest collection.
Autumn 2023 has an overriding sense of comfort, reassurance and earthly connection - we hope it both inspires and invigorates.
Explore our curated collection of organic designs, neutral tones and raw textures below, and request your samples today.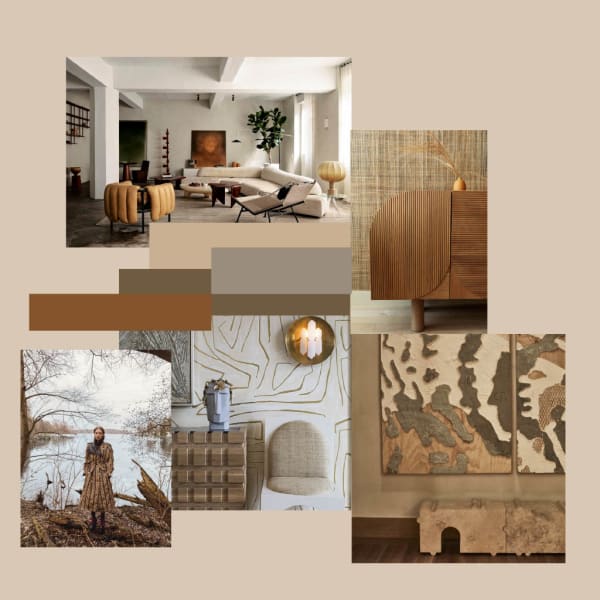 Images: Alexander&Co., Kelly Wearstler